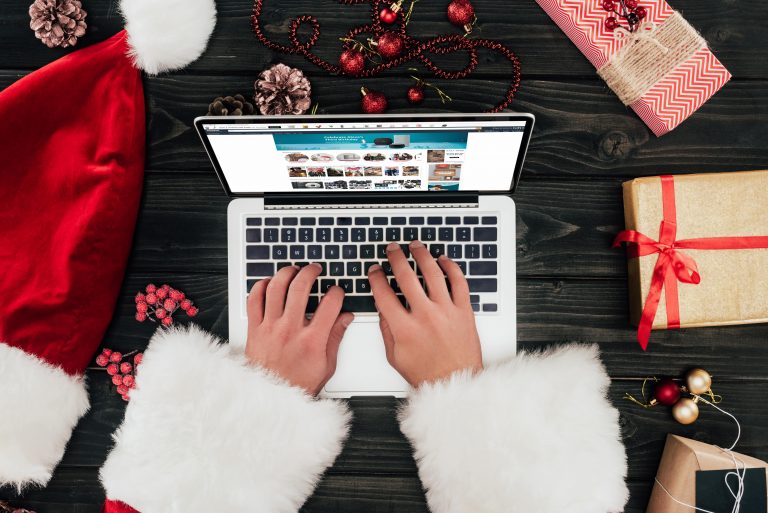 Top 21 Virtual Christmas Party Games And Ideas for 2022
Published on 29th September 2021
Virtual events
›
Top 21 Virtual Christmas Party Games And Ideas for 2022
Although the last few years have completely changed the way we view and organise events, it doesn't mean that you can't have a party! Virtual Holiday Parties are not only a great way to celebrate while staying safe but are also perfect for remote or hybrid teams who might normally miss out on office parties completely.
Due to recent circumstances, there are even more options for cool and unique virtual party games than ever before, but it can be a slightly overwhelming task to pick the perfect activity for your team. That's where we come in! Our team has searched high and low to find you the best and most engaging Virtual Christmas Party Ideas and Games that the internet has to offer. And to make it even easier, we've put it together in this ultimate list of the very best of the best activities and games for the 2022 holiday party season.
The holiday season approaches yet again – and it'll be here sooner than you think! When the festive season comes around, every company both large and small starts anticipating that celebratory gathering known as the Office Christmas Party!
Hosted Virtual Christmas Party Games & Activities
Organising a Christmas party from scratch can be a rewarding task but it can also be very time-consuming. You will need to think through every detail of the evening and take creative liberties to make sure the event is a smashing success. However, what if there was a way to take some of the weight off your shoulders? Why not hire someone else to host your event! Many interesting games come with a professional host included in the price and are designed to be both highly engaging and entertaining.
Bond with your team during an hour of uninterrupted fun! You will be greeted by a cheerful host in a truly ugly Christmas sweater who will guide you through a series of Christmas-themed mini-games. You can test your knowledge with trivia or buzz-in challenges, or see how well you know your colleagues during fact-matching. You will also have the chance to create a variety of artistic masterpieces in Pictionary and commemorate the occasion in a photo booth decorated with festive ornaments and props.
If you want a truly special and unforgettable experience, we encourage you to combine the game with a delivery of Christmas hampers!
Group Size: 6 to 400
Price: Prices start at £16/$22 per person
Session Length: 60 minutes
Equipment: A laptop or desktop, earphones, a reliable Internet connection and the latest version of Google Chrome
Once Rudolph decided that it was time to enjoy his well-deserved retirement, there was a long line of reindeers ready and willing to take his place. However, being Santa's number one helper is a big responsibility, so only the best of the best will be eligible to replace this red-nosed hero. Each participant will have three reindeer champions they must feed, train and race in the hope that they will prove to be good enough to take first place in Santa's sleigh team. But be careful, because every other player will also have a chance to sabotage your reindeer. At the end of the game, the team who has managed to collect the most presents will be crowned the winner and their reindeer will be the new Rudolph.
To spice up your Christmas gathering and make it truly memorable, why not go for a fun game whilst enjoying festive snacks and drinks? You can have that when you choose Santa's Party Sleigh full of treats!
Group Size: 8 to 150
Price: Prices start at £16/$24 per person
Session Length: 45 minutes
Equipment: Earphones or headphones, a PC or laptop with a reliable Internet connection and the latest versions of Google Chrome and Zoom
You and your teammates are stuck on an island as the prisoners of an all-powerful AI. To win back your freedom, you will all need to work together to solve a series of challenging puzzles to outsmart the AI. This innovative escape game has a cool real-world feel, as the more you move away from someone on the island, the less you can hear them. After solving all the puzzles, every player will have a chance to relax and socialise in the Desert Island Hub, where they can play music, or use other cool features.
Group Size: 4 to 200
Price: Prices start at £16/$22
Session Length: 20-60 minutes
Equipment: The latest version of Google Chrome and a reliable Internet connection
Nothing says Christmas better than the aroma of gingerbread filling your house. This holiday staple not only smells and tastes delicious but also makes an original piece of decoration! Gingerbread house decorating is a fun activity to try out with your team to get you into the holiday spirit. Once you've booked your session, everyone will get their DIY Kit with homemade house pieces, icing, and candies to use as decorations. Then, all you have to do is jump onto the call with the host who will guide you through constructing and decorating your gingerbread house.
Available in the US and Canada.
Group Size: 6 – 200
Price: Prices start at $70 per person
Session Length: 60 minutes
Equipment: a PC, laptop or tablet with a camera, a reliable Internet connection, video call software (Zoom, MS Teams, Google Meet), a desk or table to work on
If you always wondered what being a chocolatier is like, you can finally find out for yourself! Before the event, every participant will receive a package containing the necessary ingredients and everything they will need to be able to successfully participate in the masterclass. You and your team will learn to make and decorate delicious truffles and the best part of it all is that you will be able to munch on them right after!
Group Size: unlimited
Price: Prices start at £38/$55 per person
Session Length: 60 minutes
Equipment: A PC or laptop with a stable internet connection and a camera, Zoom and the kit with ingredients delivered to your door
Festive crackers are an irreplaceable part of Christmas and this year you can learn to make them from scratch! Before the workshop, each participant will be sent a kit with all the required ingredients – including paper crowns and terrible jokes. During the workshop on Zoom, you will be guided through the whole process to assemble 6 amazing crackers that will definitely spruce up your holiday table.
Group Size: 6 – 98
Price: Prices start at £26/$38 per person + £100/$140 workshop fee
Session Length: 60-90 minutes
Equipment: A PC or laptop with a stable internet connection and a camera, Zoom and the kit with ingredients delivered to your door
Nothing brings people together better than delicious food, especially during the holidays. This workshop gives you the chance to cook an incredible meal for two along with your colleagues and a professional chef, all in one video call. Show off your cooking skills and learn some tasty secrets from a chef with years of experience under their belt. All you have to do is follow the shopping list you'll receive and start cooking. Ho-ho-ho and bon appétit!
Group Size: unlimited
Price: Prices start at £29/$41 per person
Session Length: 120 minutes
Equipment: A PC or laptop with a stable internet connection and a camera, Zoom and the ingredients from the shopping list
If you are interested in reading about more games you can play on Zoom, check out The 20 Zoom Christmas Party Games & Ideas for 2022.
Self-Hosted Virtual Christmas Party Activities
If you are ready to unleash your creativity and dive headfirst into organising your Christmas Party, we recommend planning a self-hosted virtual Christmas Party. Enjoy the benefits of complete freedom over the party schedule and activities. Take a look at some of our favourite self-hosted remote holiday party activities that you should consider when planning for your event: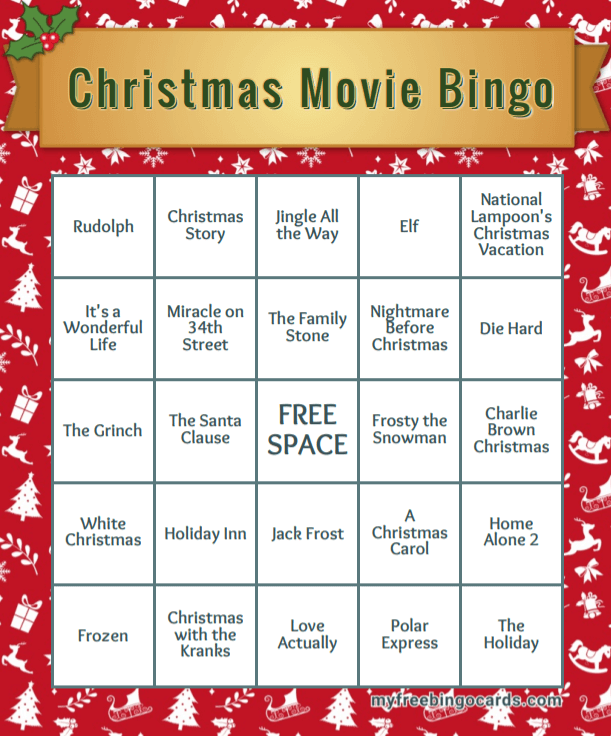 Even though bingo has a bit of a reputation for being a bit staid, it is fun at any age! You can customise your bingo cards according to your interests and make it a fun way for your colleagues to get to know each other even better.
Pro tip: Fill up the bingo card with phrases, words or actions (Such as "Happy Holidays!" or "the Grinch" or "someone randomly singing a Christmas song") that all the players will need to look out for. Then play the bingo throughout the whole Christmas party and see who among your team is the most attentive! The first person to fill all the squares in a row can claim a prize for winning Bingo, but make sure to play a Blackout round and reward whoever is able to cover every spot on their card.
9. Costume competition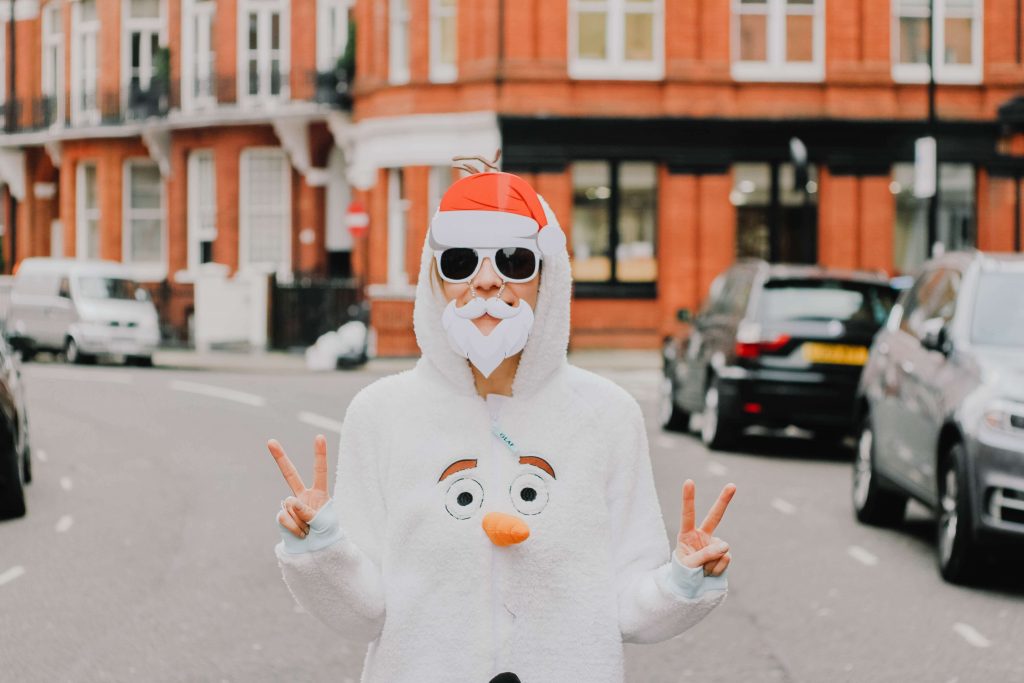 Who doesn't enjoy healthy competition among colleagues, especially when it comes to something as wholesome as a costume competition? Maybe someone has been practising their Grinch makeup or bought a reindeer costume for their kid's party and never got to properly show it off, you never know! Offer some attractive prizes to encourage everyone to go all out and let the participants vote for their favourite costume.
Pro tip: If you feel like a costume competition wouldn't be a big hit among your colleagues, why not turn it into an "ugly Christmas sweater competition"? This way it won't take as much effort as finding a costume, but it will still keep the Holiday spirit alive. You can even award extra points for sweaters that are hand-made!
10. Are you on the naughty list?
Put a festive spin on the classic party game of "Never Have I Ever"! This game is the perfect way to make people laugh and share embarrassing stories that they might normally keep secret. You can keep it as innocent as you like, or go all out if your team is smaller and well acquainted with each other. The beauty of this game is that it is fully customisable! If you need some inspiration for topics, you can check out some ideas here.
Pro tip: Just because it's a virtual Christmas Party doesn't mean that it has to be alcohol-free. This is a game that is definitely improved if it involves a drink of your choice. Sip on eggnog or mulled wine while you discover more about your coworkers and before you know it, it'll feel as if you're sharing a drink in real life!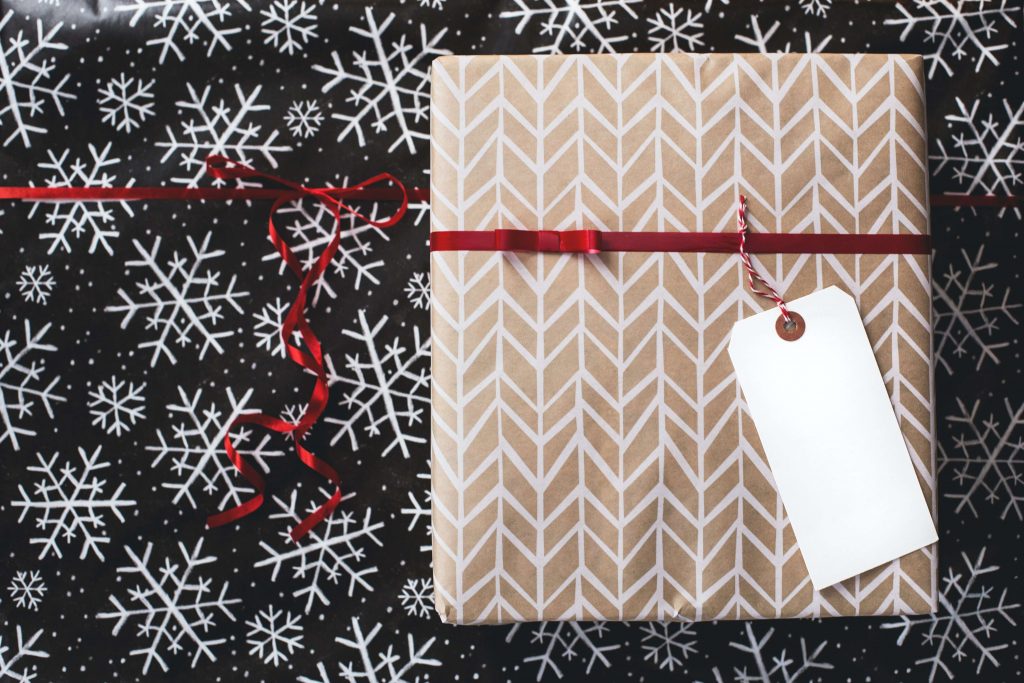 This is a fun way to add a competitive edge to your Secret Santa tradition. Every participant gets to choose a gift online and upload it to the platform by simply linking it and submitting a photo. Once the game starts, the participants will choose a random gift from the virtual table and unwrap it one by one. Every subsequent player can either choose to steal the already unwrapped gift or open another one. This continues until all the presents are unwrapped. Hopefully, once the game finishes, everyone leaves satisfied with the gift they got.
Pro tip: It doesn't matter if you have your participants each buy a gift, or if you choose to cover the cost, it is always a good idea to set a limit on the value of the gift. This will ensure that the game won't cost you, or anyone else, a fortune.
12. Holiday Charades
It's simple, it's entertaining and it gets you moving! Charades are a go-to for many office parties and the virtual ones don't have to be an exception. You can choose to act out an array of topics, from Christmas songs and movies to actions that we associate with the holiday season.
Pro tip: If you are a bit bored of classic charades, you can find ways to spice it up. For example, after you finish acting out your topics and everyone is familiar with all the virtual papers in the virtual hat, you can make things harder. This can be done by adjusting the rules so that instead of acting it out, you can only use one word or a sound to communicate what is on the paper.
13. Festive Movie Night
Sometimes you don't want to have a party but simply want a more relaxed get-together. Now, this is possible even remotely! You should start by having your team vote for the movie they'd like to watch and instruct everyone to install this extension to their browser. All you have to do next is to jump on a video call on your preferred platform and start watching. Don't forget to ask your colleagues to show off their favourite snacks!
Pro tip: If watching a movie doesn't excite you or you feel like you've watched them one too many times already, there is a way to bring a movie night to another level! You can mute the movie for everyone and play the dubbing game. Select a few volunteers who can switch throughout the movie and instruct them to dub over the scenes as they play! This will give even the most overplayed movie a completely new meaning.
14. Holiday Scavenger Hunt
A Scavenger Hunt can be another fun way to get everyone involved, motivated and moving. Before the call, you should create a list of items and challenges that you will present to the team. It will then be everyone's job to find some things around their house and complete the list as quickly as possible to win. For inspiration, here are some ideas you can use.
Pro tip: As you are completely in charge of creating the list for the hunt, you can also make it a game that will bring your colleagues closer together! For example one of the challenges can be to find a person within the team who has ever dressed up as Santa or a coworker who likes singing Christmas songs. This can help everyone find out new things about each other and get all the participants talking amongst themselves.
Other Fun & Simple Remote Christmas Party Ideas
It is also possible that you will not get a chance to hop on a call with your coworkers this year… maybe the time zones are too far apart, or you're just not able to find a date that suits everyone. Whatever the reason, it happens but it doesn't mean that you have to give up on the festive atmosphere! There are several ways that you can celebrate the holiday without having to organise an official event, here are some of our favourite ideas:
15. Holiday gift boxes
Everyone loves to receive gifts, especially if those gifts involve food. You can put together small (or big) boxes full of Christmas treats, such as Christmas cookies, hot cocoa with marshmallows, candy canes and other sweets. You can also include a personalised note or a Christmas card, as well as a stuffed animal or a Christmas cracker!
16. Collaborating on a festive-mood playlist
Another great way to come together with your team is by sharing your favourite Christmas tunes! You can start by creating a collaborative playlist on Spotify or any other streaming service of your choice. Add a few songs to get the groove going and then share the link with your colleagues! Everyone will then be able to add any song they like and listen to the tracks added by their colleagues.
17. Secret Santa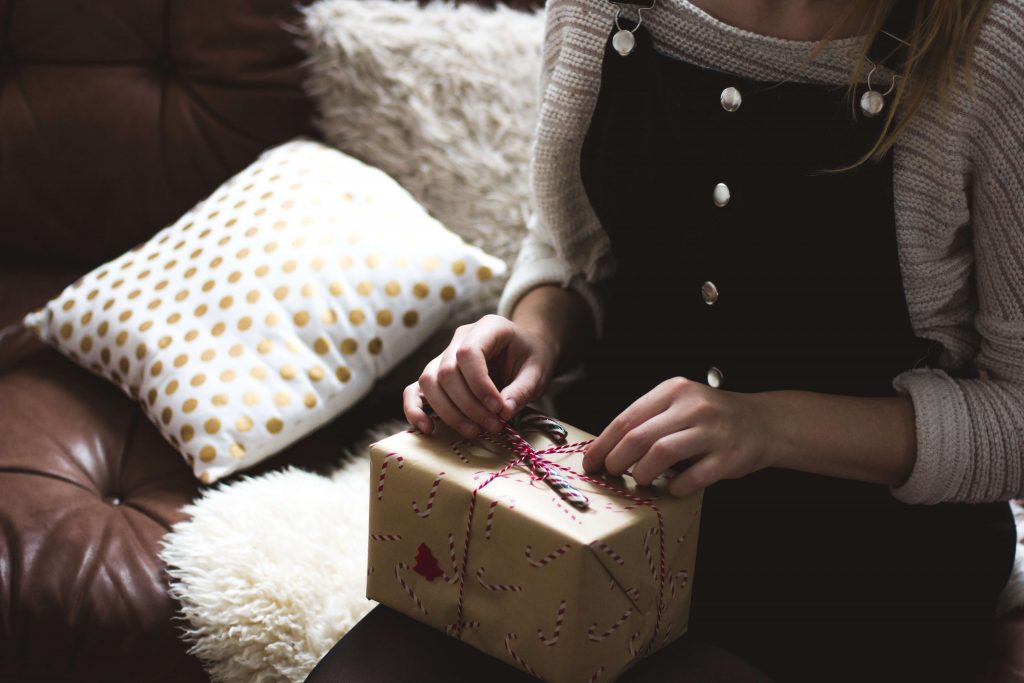 Secret Santa is a great way to get coworkers interacting amongst themselves, as no one can pick the person they give a gift to. If you assign someone a person they don't know very well, they will need to engage with them more and investigate what they like and dislike on their own. You can set a budget for the gifts and in that way, you will ensure that everyone in the office gets a present of similar quality.
18. Exchanging Funny Christmas E-Cards
Everyone knows and loves the extreme cheesiness of annual Christmas cards. So why not make it a competition within your team? You can direct your coworkers to sites like Canva, where they can make beautiful cards for themselves in just a few minutes- the tackier, the better! Afterwards, everyone can share them and vote for their favourite!
19. Decoration competition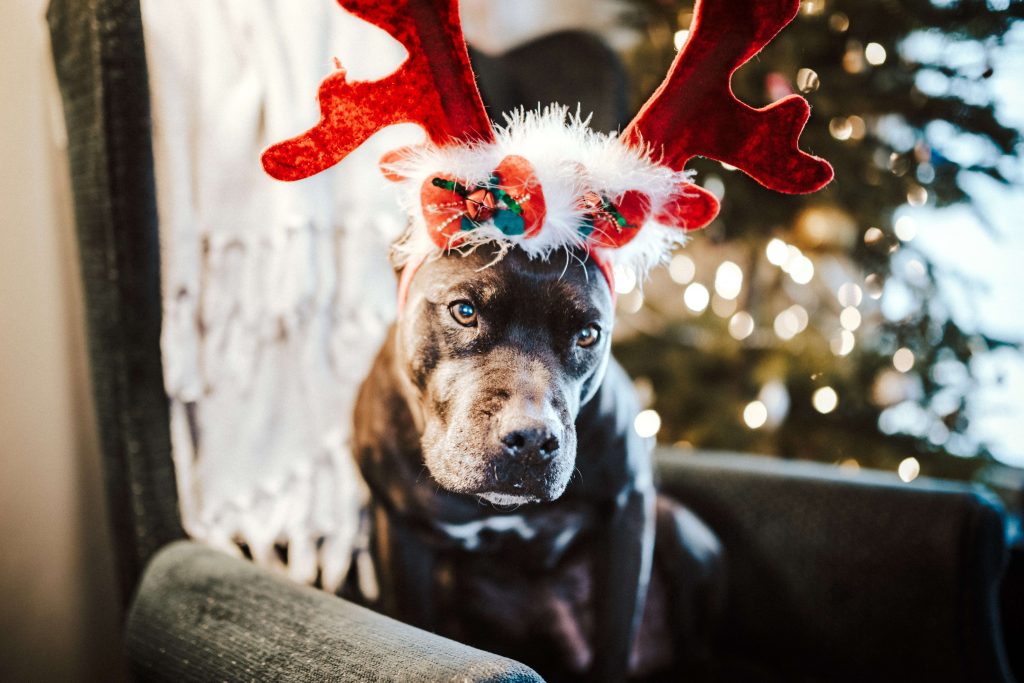 Consider creating a festive atmosphere by organising a decoration competition with your colleagues! Each member of your team can share a picture of how they decorated their living space, their tree, Christmas cookies or even ways they dressed up their pet! In the end, you can choose winners for the most original or extravagant decor and award them with a small prize.
20. Charity Donation
The essence of holidays is sharing cheer and good fortune, so why not do it in the most selfless way possible? Instead of exchanging gifts between coworkers, you could collect gifts that will be given away to a local charity. Or, you can allocate a part of your Christmas party budget for a donation and then let your coworkers choose which charity the money will go to. In the end, anything and everything counts!
21. A Trip to the Past
A cute way to get everyone engaged could also be by sharing photos from previous holiday celebrations. Each of your colleagues could share a photo of themselves opening gifts, feasting on a delicious holiday dinner or downing eggnog, while also sharing a funny or sweet memory connected to the photo.
FAQs
Here are the answers to your most commonly asked questions.
How do you host a virtual Christmas party?
There are several ways for you to have a virtual holiday party. You can either choose to hire a professionally hosted game, so you can relax and not stress about the organisation, or you can create an evening of fun from scratch on your favourite video calling platform! Whichever is more your style, you are sure to have some festive fun.
How can I make my virtual Christmas party stand out?
If you are tired of the classic holiday party formula, there are many ways you can spice it up this year. Forget the boring video call, where only 5 people participate – why not book a fun and innovative game session? Christmas Essential is the perfect platform to enjoy some virtual holiday spirit with the added spice of friendly competition. Plus, a professional host is included in the price, so you can just sit back and enjoy.
What are the benefits of throwing a virtual Christmas party?
A virtual Christmas Party offers plenty of advantages! If you are a partially remote team, you will be able to include all your coworkers in the fun. It is also a great way to stay safe during the pandemic, especially if you work with vulnerable people. Last but not least, it is something new for you to experience, something that you wouldn't be able to enjoy otherwise!
What are the best games for a Virtual Christmas party?
Each team is different, so it is important to pick something interesting for them. Some teams will have more fun playing fast-paced hosted games like Office Party, while others might enjoy a simple call while playing Christmas Bingo or Never Have I Ever. Nevertheless, there are a lot of fun activities across the spectrum.
What are some unique virtual Christmas party ideas?
If you would like to surprise your team with something truly original this year, you should think about hiring a master class. Whether it will be about tempering chocolate, decorating Christmas cookies or preparing a whole festive meal, this type of activity can be very interactive and a whole lot of fun! Additionally, you will not only get all the ingredients in the mail, but you will also be able to munch on your masterpiece afterwards!